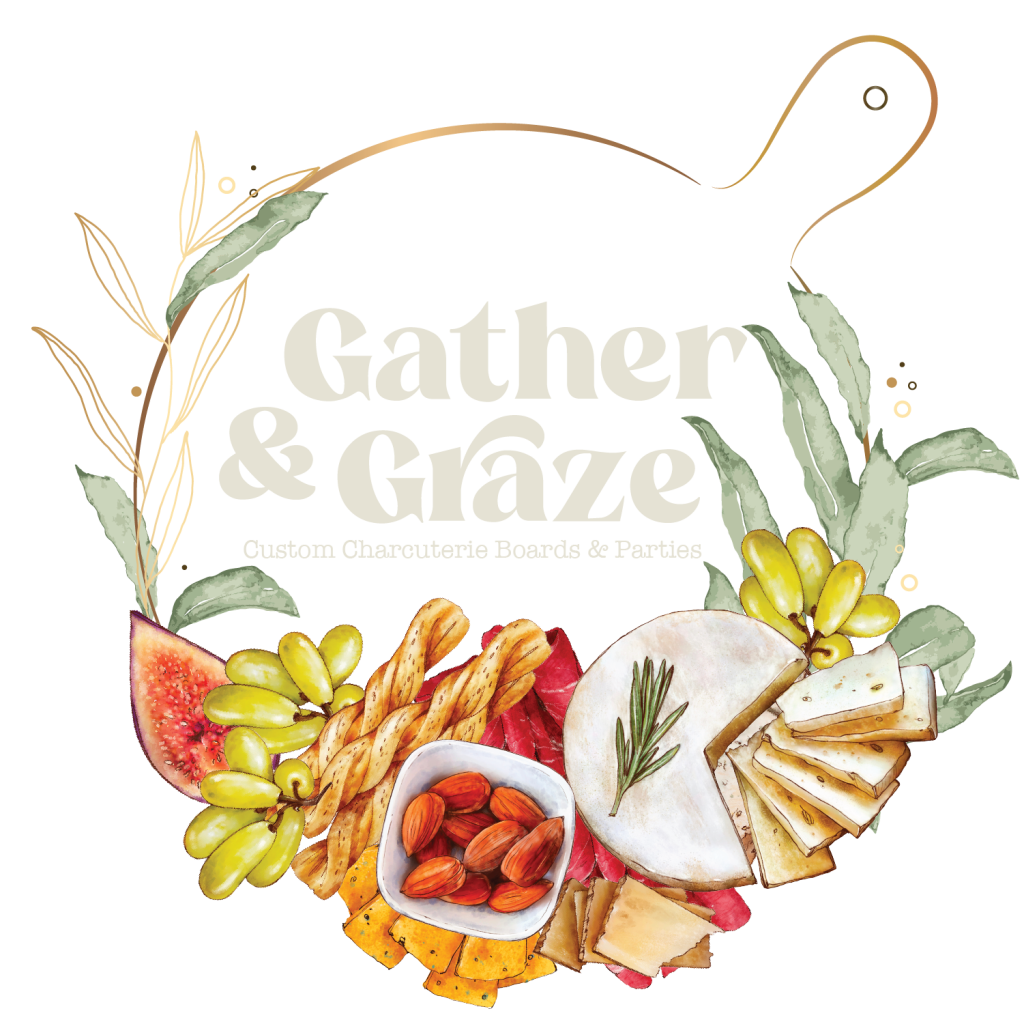 Your next gathering will be amazing.
There's nothing quite like getting together with family &  friends to share amazing food. Gathering around a charcuterie board to pick out your favorites, (we like to call it grazing) try new combinations and discuss your preferences is almost as fun as the eating itself!
How much fun is it? Order a custom charcuterie board for your next gathering, or book an event with us and you'll find out!
There's no one way to do it.
There are literally endless options for the items to include on a charcuterie board, as well as ways to arrange them. Here are some of the most popular items you'll find on our Beautiful boards. Take a look and tell us your favorites! We can customize to your liking or you can choose from one of the photo gallery pictures.
Book a custom charcuterie order for 8-25 of your closest friends, family, or co-workers, and enjoy:
Professionally designed charcuterie boards with deliciously paired drinks! 

You can choose from a selection of themed boards, or request specific items for your board. 

Choose from a selection of add-ons including dessert and candy boards, individual charcuterie servings, or additional drink options!

Pick up your order, have it delivered, or book your event at Mr. Boro's Tavern!
Most Recent Creations
Check out some of our most recent creations. No two boards are alike!
Meet Marci & Kristen
Kristen and Marci are inspired by the freshest the most delicious products. No two boards are identical and each order is given the special attention that their customers deserve. Cheers!
Marci Johannes is the co-owner of Mr Boros Tavern in Springboro, Ohio. She has been in the restaurant & cateting industry for over 30 years and enjoys bringing people together through amazing food, cocktails,  and an inviting atmosphere. Her love of design has paved the way for hosting many events through the years including Holiday parties, Showers, Anniversaries, Birthdays,  Cooperate events & everything in between. She has entered  multiple festivals over the years winning awards for her delicious food recipes and cocktails from.Mr Boro's Tavern. She was apponited  Vice President of the Miami Valley Restaurant Association in 2020.
As an entrepreneur Marci has received multiple awards including The Mayor's Award from the City of Sprinboro, (2019) The Community Excellence Award for charitable contributions and Community Support, (2021)  Best of Dayton in 9 categories and featured in Ohio Voyage  Magazine in 2022 and started an Education Foundation in 2021 in  honor of her Nephew Harry Clevenger.
Including Charcuterie in her events has become a trend she feels has brought people together and has had amazing feedback on how beautiful, delicious, and eye catching  food can be. Its an art for sure!
Kristen Prestel has been in the service industry for 22 years. She is truly passionate about all things food and drink!
She loves seeing how people naturally gather around a table or in the kitchen. Food always seems to be the center of gatherings with friends and family. This is what inspired Gather and Graze, creating a gorgeous and mouth watering centerpiece for your next event.
When she's not creating beautiful and delicious boards, she is working in Health Care, serving our community. In addition, she has been creating cocktails and catching up with friends and patrons at Mr. Boros Tavern since the day they opened the doors!
She is a Mama to the two most precious kiddos who often provide ideas and inspiration for new boards. Have you seen our candy board?!?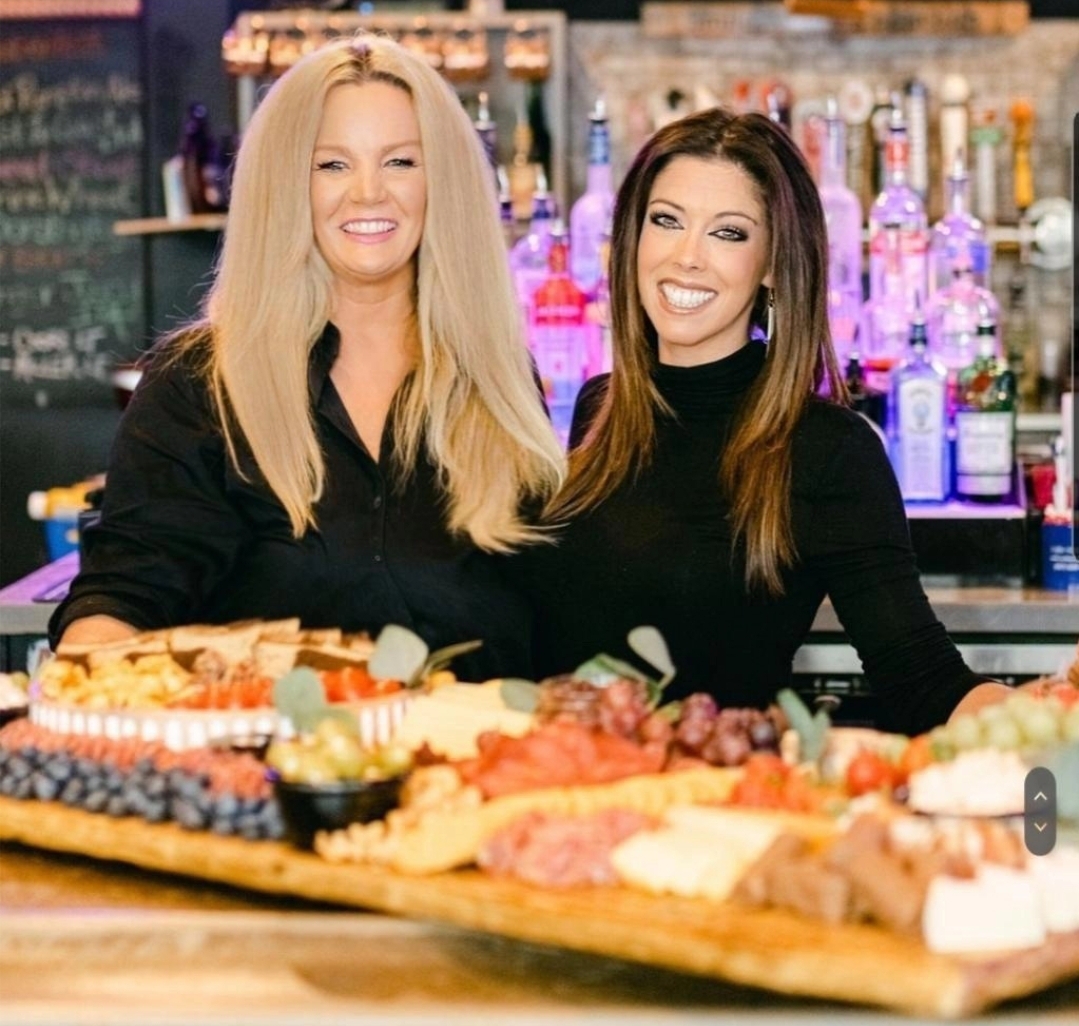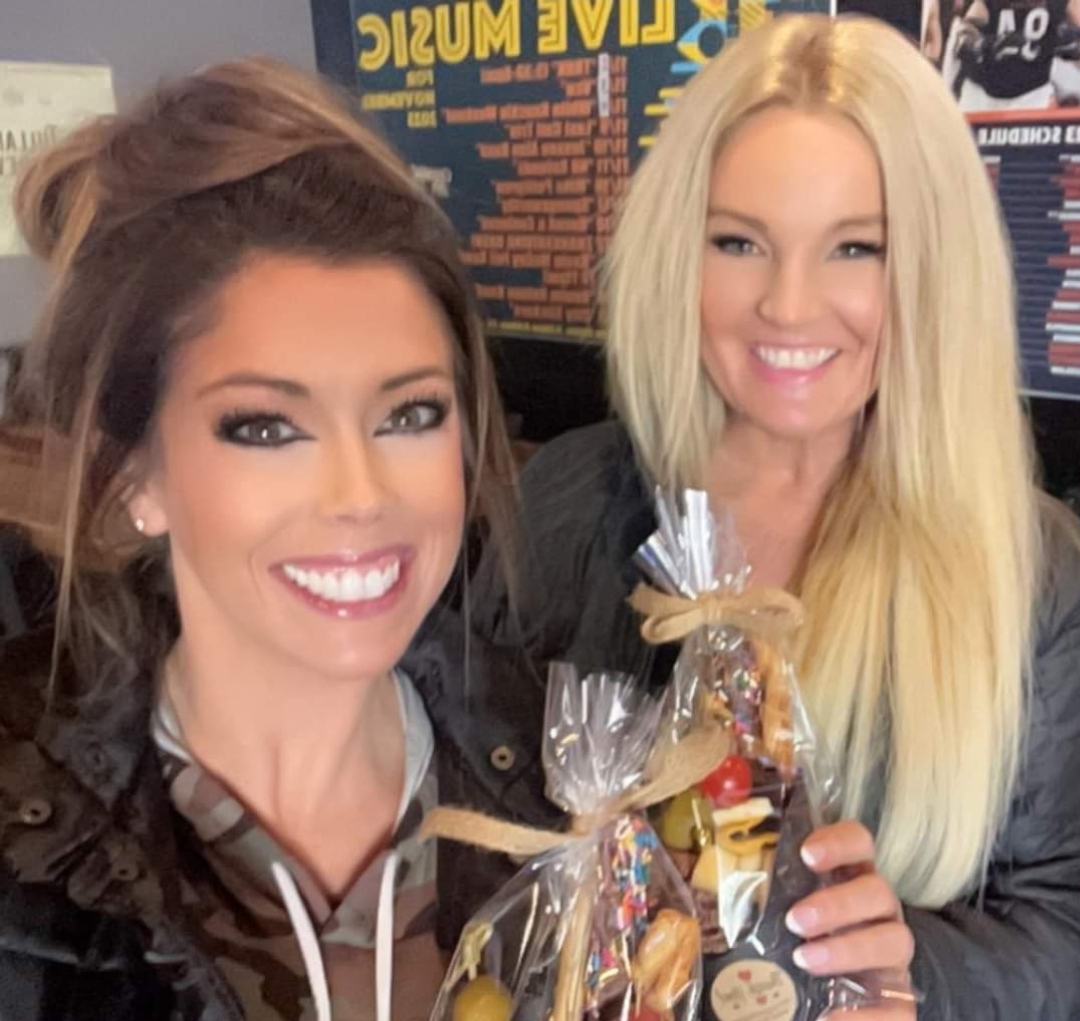 BOOK NOW
Ready to wow the guests or family at your next gathering?